All services
STANDARDIZATION

HOTEL
101 STANDARD. YOUR PERSONAL ASSISTANT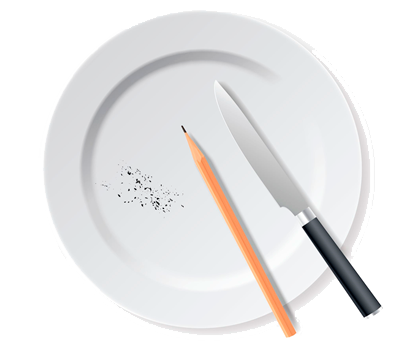 Kamanda.pro will develop standards for you called 101 Standards. Your personal assistant.
Why are hotel standards necessary? To:
• Optimize hotel performance.
• Save time for other tasks.
• Effective succession and low staff loss.
• Business security guarantee.
• High level of housekeeping.
• Uniform quality of service.
• Sales orientation.
Standards are developed for all major services and departments of the hotel:
• Reception and accommodation services
• Sales and marketing service.
• Room Fund Service.
• Food and beverage services (restaurants, bars, room service, mini-bars).
We are sure that you already have your own folders with internal standards, as well as all sorts of point rules and instructions that have been ineffective until now and are unlikely to work in full force, due to the fragmentation and lack of systematic creation of documents, but we we will be happy to analyze them, supplement and create the standards of your hotel.
We will mirror and create an electronic assistant that completely from A (new employee) to Z (satisfied Guest) will simulate and reflect all the work of the hotel, ambitions and expectations.
101 Standard will tell about the Five main trends in the hotel and restaurant:
They will tell about the employee's life at work, from the moment he first came to the restaurant and went to get acquainted / walk around the restaurant and then work in the restaurant.
They will tell you about the movement of the Guest through the hotel services.
They will show how goods and raw materials migrate through the hotel and restaurant, from ordering and delivery to taking it to the hall or to the room.
They will reveal Cash flow from implementation to distribution of costs across channels.
They will show the mechanisms and sources of promoting the hotel and restaurant in the desire to get their expected Guest.
The standards will provide the necessary conditions for staff initiatives and creative work. Standard 101 provides for ensuring the safety and working conditions of employees. The standards will instill an atmosphere of team confidence in every employee.
Cost: calculated individually

depending on the organizational structure, number of services and services of the hotel.

Terms of project 101 Standard for your hotel: 2-3 months.
101 Standard, is a personal assistant and hotel guide for each employee. With them, the development and adaptation of a new employee is much faster. The standards will tell everyone about his work and help to comfortably integrate into teamwork. They will reveal all the secrets of the hotel's success and inspire individual business exploits. Do you want your employees to grow professionally and to improve the hotel? Then try 101 Standards in action!
Benefits of auditing and the result of working with
Kamanda.pro:
Optimization of the hotel.
Optimization of the hotel's financial scheme.
Fresh injection into hotel accounting system.
Let's create a high-quality strategy for all hotel services.
Let's set and direct the marketing vector.
Optimization of utility networks and operating costs.
Increase in sales above 10%.
Achievement of an average finished net profit of 15%.
Improving KPIs of key performance indicators of the hotel.
Increase profitability and reduction of the project payback period.
Image growth in online and offline space.
Strengthening business confidence and desire for hotel development.
For more detailed and complete information,


contact us by phone or messengers.
Services